Over two decades, I built up my business solely from repeat custom and client recommendations. Here's what some of my clients have to say:
Anna Burton is a very precious asset to our business.   She is organised, polite, like true British and diligent. After 5 years working with Anna, I can hardly imagine our professional life without her friendly virtual presence in the company. All I have to do is to give her a call or send her an sms and things get done immediately! In the time that she has been working with us I have noticed an increase in bookings because she keeps track effectively of all bookings.  I have total confidence that she will answer all enquiries promptly and professionally. So now I sleep better and go on holiday more often: Life is so much more pleasant when you can count on someone like Anna!
I'd struggle to function without Anna. She's meticulous with my schedule, including handling meetings with people in multiple time zones, and always polite and professional with my partners and clients. She also helps out with the odd administrative task beyond my schedule, which she does to a high standard and always on time. Anna has been supporting me since October 2016 and her responsibilities have only grown over time, recently extending to book-keeping.
Anna is a time saver and in my eyes that also makes her a life saver. I run a wedding planning business and struggled with everything it takes to run a business from home. Then i found Anna and now she helps with my admin and accounts giving me invaluable time that I use to focus on my clients and business plans, she helps with the small but important jobs leaving me free to work on the big jobs that will drive my business forward and result in achieveing more income. I was worried initially about what to hand over and how to go about and as a small business I worried about paying for help but we soon came up with a system where we work adhoc, the hours usually add up to about 20 hours per month sometimes more and sometimes less but now with Anna's help I am more productive, am bringing in more income which covers her fee's and i get to spend more time with my children because when they get home from school my working day has finished.

Every small business should have an Anna.
Anna is the calm, organised, reliable, enthusiastic person I need, in helping me start up my new business.   I feel more at ease knowing Anna is there to assist when I need. Highly recommend.
We have worked with Anna since 2014 and could not be without her. She make things "disappear" in an almost magical way, not only is she super effective in what she does, she is also an absolute delight to work with – she is professional, 100% committed, a great team player and fun. This combination makes her a vital element of our company and I cannot recommend her highly enough. I just wish I could convince her to work for us full time! I will gladly take any reference call to confirm my endorsement.
"Anna has been providing marketing admin support to us for several months now and has been immeasurably helpful. It has taken the pressure off us having to carry out a number of tasks every day so we can focus on items on our to-do list.

Anna is always prompt to reply and ensures continuity by making us aware when she is away. But is a rare occurrence and she is truly dedicated – even working on Christmas Day! We cannot recommend Anna enough."
"I have known Anna and worked with her in various companies over the past 20 years and therefore did not hesitate to engage her services again when she set up as a Virtual Assistant. Anna has a natural ability to create order, structure and user-friendly processes and can turn her hand to anything. She is highly capable and takes a creative yet methodical approach to new challenges. Anna is tenacious in getting results and completing tasks – I couldn't recommend her highly enough."
"Fantastic and professional PA service. I can highly recommend Anna as she comes to the rescue when I am drowning in paperwork!"
"Anna Burton has been working with us for over 2 years. In this time Anna has proved to be a very reliable and trustworthy worker. Anna is extremely diligent in all of her dealings with us and our clients. I would definitely recommend Anna to any prospective clients."
"Anna Burton is efficient, fast and effective. Good quality work completed well within time schedules at a competitive price. Wouldn't hesitate to recommend her."
If you are time poor, like me, then for heaven's sake give Anna Burton a call. She will arrange all the stuff you haven't got time to get to. The job(s) gets done, and everyone is happy, nudge, nudge. We've known Anna for years, she has millions of friends and a great network of can do trustworthy service providers she can call on. She's trustworthy herself and can deliver a variety of projects. All you need to qualify for Anna's help is a list that's getting longer… But don't tell everyone!"
"Anna has been working with us for nearly 9 months, supporting us on various marketing initiatives. We really appreciate her flexible approach and the range of activities that she has taken on. She is always positive about learning new software and new online systems to help us achieve what we need to do, both for our own company and also in the work we are undertaking for our clients. She is also a very nice person to deal with."
Anna Burton Virtual Assistant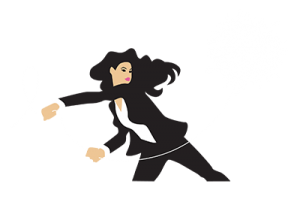 Let's Talk
If you would like to discuss how I can help you further or require more information on the services I provide please call 020 3983 5333, email or submit an enquiry